Ads can be a pain, but they are our only way to maintain the server. Your patience is highly appreciated and we hope our service can be worth it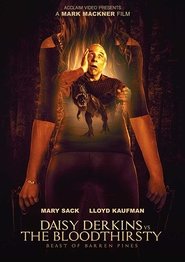 Daisy Derkins vs. The Bloodthirsty Beast of Barren Pines!
Monster-slaying hero Daisy Derkins ventures into the woods to deal with a carnivorous dinosaur, and runs afoul of a touring punk band, a manic bounty hunter, a trio of voluptuous female criminals, and a family of mutant cannibals along the way.
Views: 5
Genre: Uncategorized
Country: USA