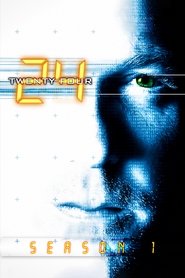 24 Season 1 Episode 8
Jack delivers the briefcase to the assassin at Palmer's press conference. Palmer wants to let the press know what happened with Keith and the murder.
Views: 52
Serie: 24
Director: Stephen Hopkins
Guest Star: Carlos Bernard, Daniel Bess, Eric Balfour, Glenn Morshower, Jackie Debatin, Jesse D. Goins, Liam Garrigan, Penny Johnson, Ron Roggé, Rudolf Martin, Silas Weir Mitchell, Vicellous Reon Shannon
Episode Title: 7:00 A.M.-8:00 A.M.
Air Date: 2002-01-15
Year: 2002