Sorry, We\'re Doing Some Work On Site
Site going under maintenance and will be back soon.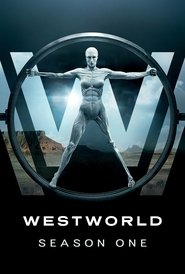 Westworld Season 1 Episode 6
Elsie discovers a possible source of sabotage, while Bernard searches for clues to anomalies in a sector thought to be abandoned. Theresa questions Ford's leadership while Lee encounters a new arrival at Westworld. The Man in Black and Teddy run afoul of a Union garrison in their attempt to cross a border.
Views: 48
Serie: Westworld
Director: Fred Toye, Gabi Endicott, Keri Bruno, Melissa Goldstein, Nicholas Mastandrea
Guest Star: Alastair Duncan, Biff Wiff, Bradley Fisher, Bret Porter, Jasmyn Rae, Jennifer Neala Page, Jonny Pasvolsky, Kaiwi Lyman, Kate Rene Gleason, Leonardo Nam, Matthew James Roberts, Oliver Bell, Peter James Smith, Ptolemy Slocum, Sorin Brouwers, Talulah Riley, Tyler Parks
Episode Title: The Adversary
Air Date: 2016-11-06
Year: 2016